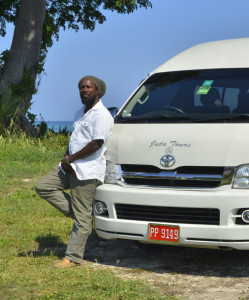 Cross Jamaica Tours was founded in 2001 by Owen Whyte. Geared towards providing quality services, superior customer service and enhanced dependability in tours,  his vision for Cross Jamaica Tours has unravelled in the past 14 years to develop the company into a reliable tour company that provides various services in the utmost comfort. Services include transportation to/from:
 Airport
Hotel Transfers
Negril Shopping Tours
Trips from Kingston to Mobay
Portland tours
and so much more!
Contact us today to book the experience of a lifetime.